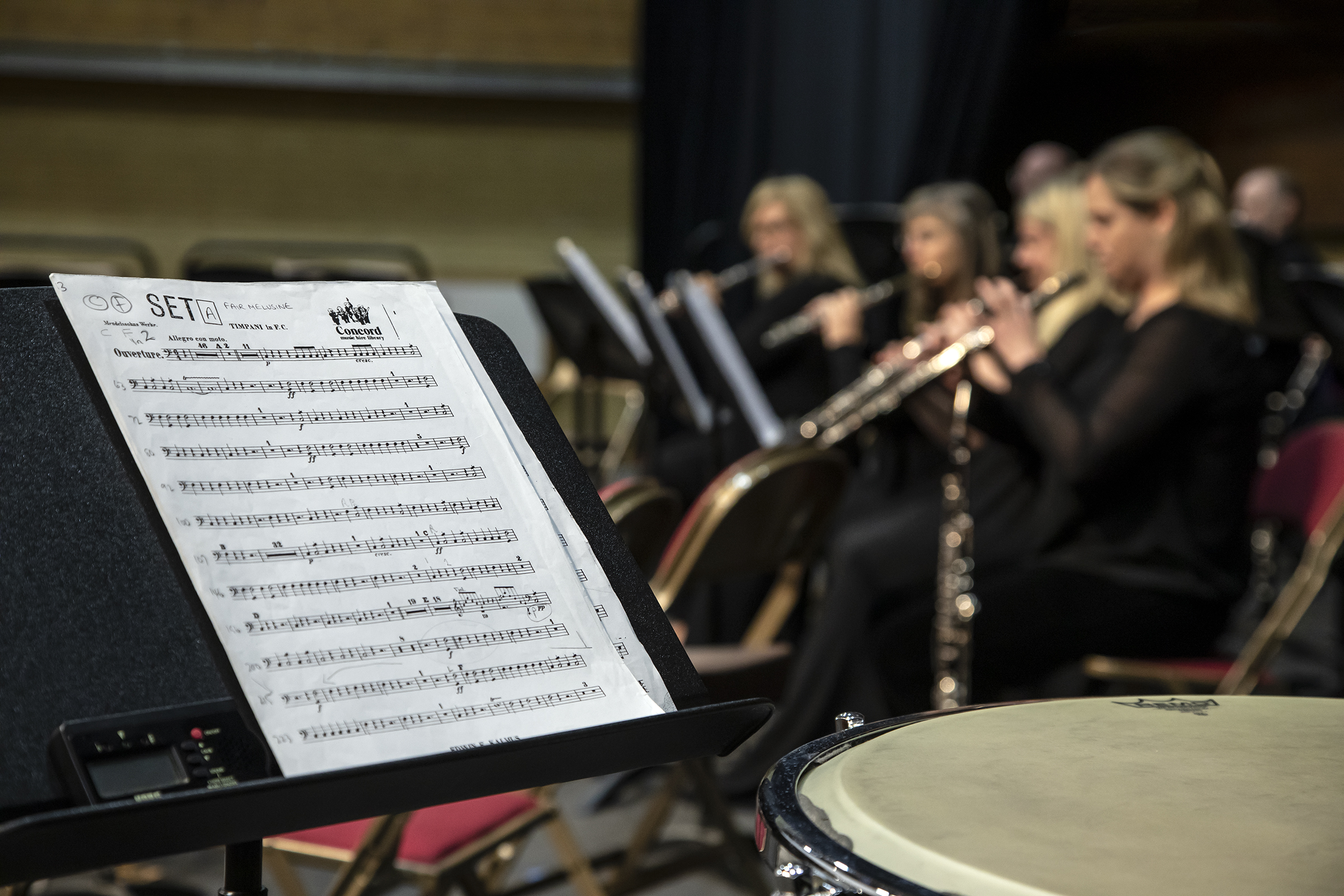 Welcome - whether you are a seasoned concert-goer or a music-lover keen to appreciate live orchestral performances for the first time

For our concerts, the Westmorland Hall of Kendal Leisure Centre is transformed into an Auditorium with staging for a full orchestra and seating for over 700 people.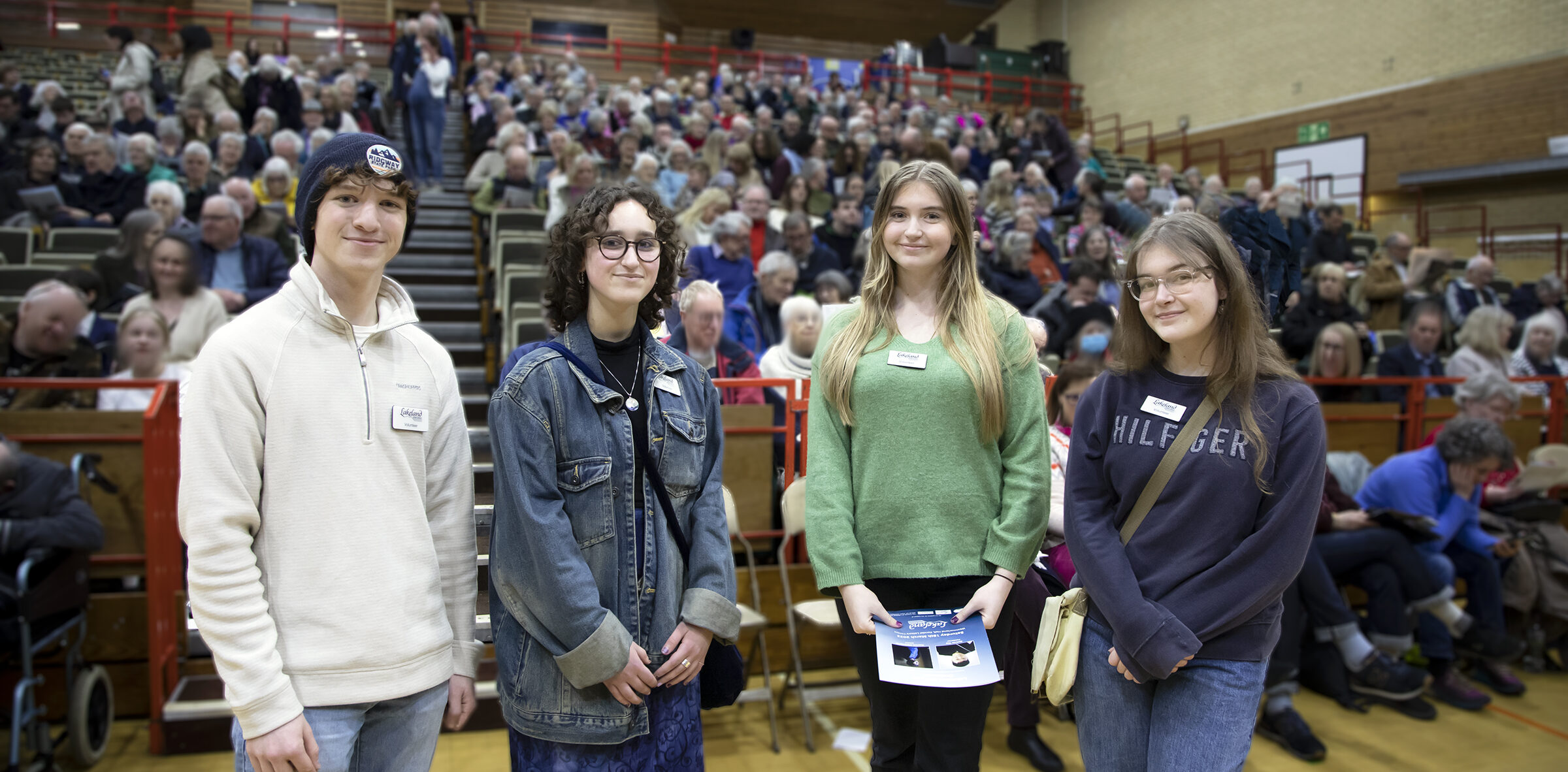 Our volunteers - including the Youth Ambassadors - are happy to answer any of your questions before a concert or click the button for more information.
What to expect at a concert
Season Ahead
Lakeland Sinfonia Concert Society has eight concerts planned for its 2023/2024 season. While two of these will feature our very own Lakeland Sinfonia orchestra (November and March), we will also have four visits to Kendal by Royal Northern Sinfonia – including an October visit with their Chorus and a special Christmas by Candlelight concert in December – and performances by the Hallé in September and Royal Liverpool Philharmonic in April.
You can download the season brochure here as a PDF. We'd like to encourage as many regular concert-goers as possible to become Members or Friends and to book several concerts, if not a full season ticket. There are significant ticket price discounts available to Members purchasing tickets for several concerts, starting at 5% and going up to 20% if you book a full season ticket, ie tickets for every concert in a single transaction. Find out more here.
Fuller information on each concert is available by following the links below.
Details of the visiting orchestras can be found on their websites and there is more information about our Lakeland Sinfonia here.
What to Expect at a Concert
Whether in the Westmorland Hall of the Leisure Centre or in Kendal Parish Church, you can expect a friendly welcome at our concerts. Follow the link for more information on what to expect.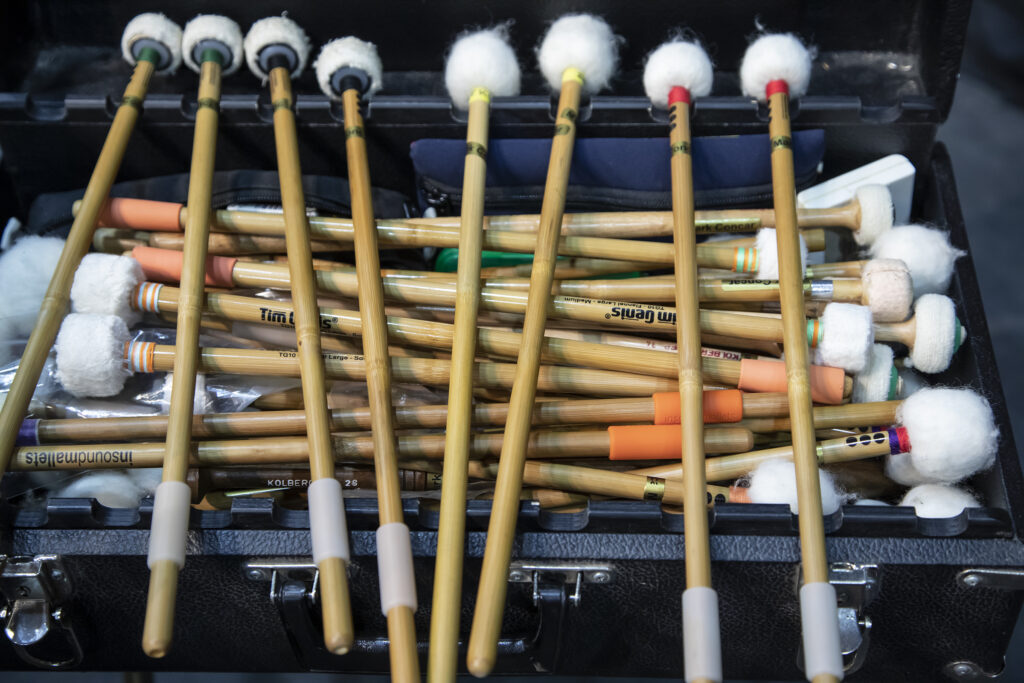 Find out more
Become a Member or Friend
Follow the link to become a Member or Friend and then to book tickets at up to 20% discount (full season)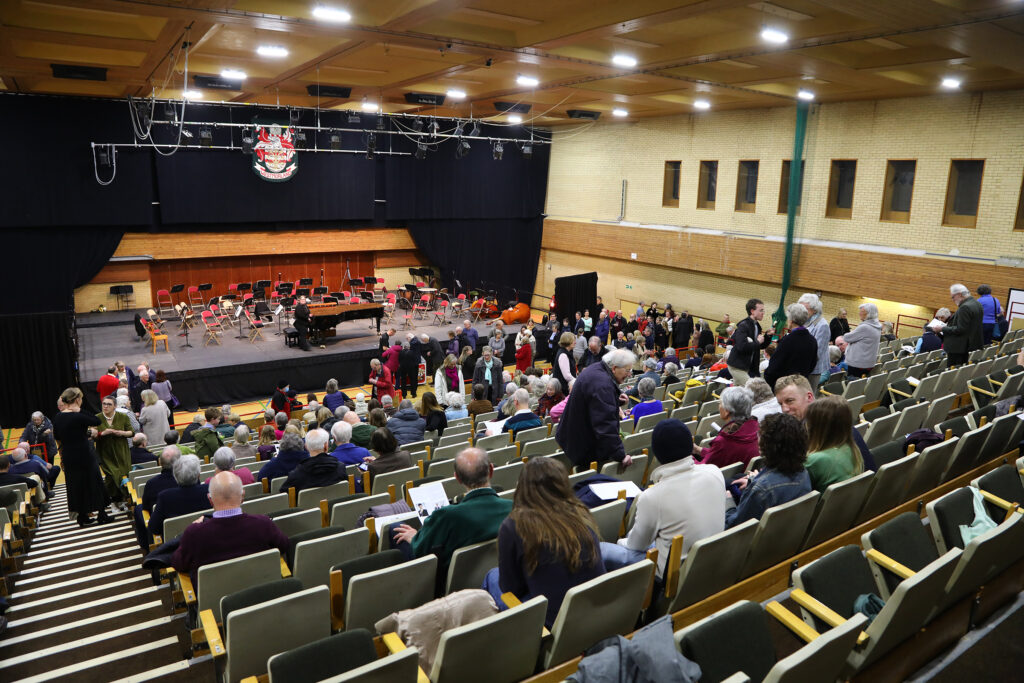 Membership and season ticket
Live and Local