Live & Local Comes to Lakeland
We have been bringing great orchestral music to Kendal for 56 years, and are extending our reach into Lakeland communities with a new series of Live & Local concerts. The first of these was hosted by the Old Laundry Theatre at Bowness-on-Windermere on Wednesday, 22nd November, and featured two Cumbria-based musicians who play regularly with Lakeland Sinfonia: Christine Lorriman (flute) and AnnaKate Pearson (harp).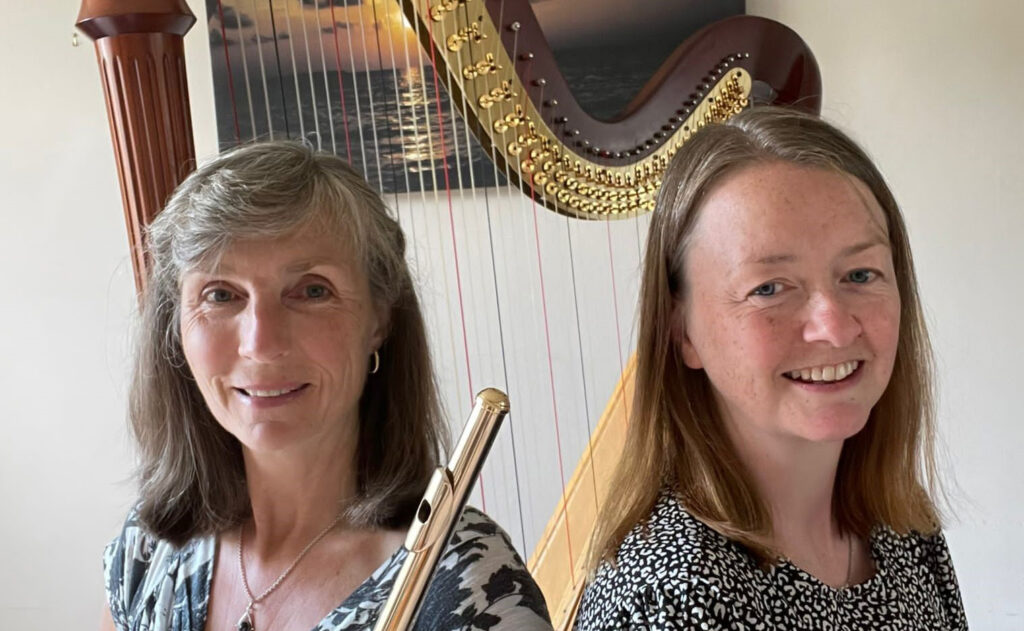 Here's what one of the audience wrote about the performance:-
On an otherwise miserable November afternoon, the spirits of a very appreciative audience were lifted by the extremely musical playing of a flute and harp duo.
Christine Lorriman and AnnaKate Pearson treated us to a carefully crafted programme as the first concert in the Live and Local series, a new initiative from the hard-working board of trustees of the Lakeland Sinfonia Concert Society.
Future concerts will be held in various villages around Kendal; this inaugural concert was in the Old Laundry Theatre in Bowness. Being "in the round" was a perfect setting in which to experience chamber music, as we felt an immediate connection with the performers. The professional theatre lighting superbly illuminated AnnaKate's beautifully decorated concert harp.
The programme presented to us was a well-chosen blend of music new to the audience and the more familiar, including the theme from The Gadfly by Shostakovich. An interesting inclusion was Three Romances by John Marson, a work written for AnnaKate's own harp teacher at the Royal Scottish Conservatoire, Karen Vaughan of the London Symphony Orchestra. Annakate's personal connection with this piece, having also met and played for John Marson was evident in the nuanced performance.
The short lunchtime recital finished with a fluty flourish, namely Tambourin by Gossec (made famous by the great James Galway) here skillfully executed by Christine. Keep an eye on the Lakeland Sinfonia website for details of future concerts in the series; they will be well worth seeking out judging by the standards set here.
Stella Crompton